WILLIAM MENDENHALL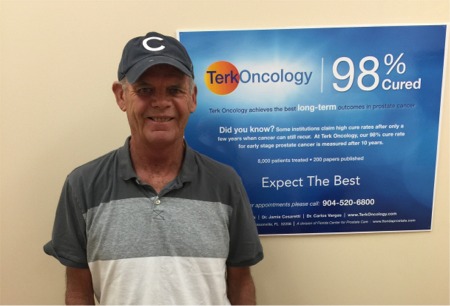 I had the pleasure of being treated by Dr Terk and his staff at the Florida Center for Prostate Care in 2010.
I was diagnosed with prostate cancer and did a lot of research as to what the best treatment available was, and who the most experienced doctors were.
I looked into surgery, robotics, and Proton Beam Radiation at the University of Florida Shands Proton Center.
After doing a lot of research and speaking to lots of people, I decided to go with Dr. Terk and his team.
They have the best long-term published results and the nicest staff anywhere I have ever met.
I was treated like family and actually enjoyed seeing everyone.
I finished treatment without any significant side effects.
Almost 5 years later, I am cancer free and have had absolutely no long-term side effects.
I don't think you can find a nicer more caring and professional group of people anywhere in the world.
Thank you
William Mendenhall
JIM KEHLER
Jim Fishing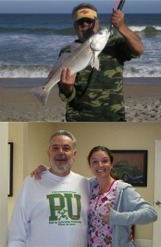 Jim, Last Day of Radiation
My family doctor sent me to a urologist in December after an 8.3 PSA test. A digital exam revealed a tumor on one side of my prostate. In January, (age 62) a biopsy showed cancer in 10 of the 12 samples taken, with a Gleason score of 7. My urologist informed me of the choices for treatment, started me on hormone blocking therapy, told me what he thought was the best treatment plan, and referred me to Dr. Terk at Florida Center for Prostate Care. Dr. Terk's recommendation was the same as that of my urologist; 2 months of hormone blocking therapy and then a seed implant, followed by a course of external IGRT radiation treatments because my cancer was advanced to the point where it was possibly out of the prostate. In early April, Dr. Terk implanted 72 seeds and 4 gold markers (for the IGRT) into my prostate. 2 months later I started 5 weeks of daily IGRT radiation treatments, which I finished in mid July.
Having been a computer field service engineer when I was working, I was amazed by the imaging technology and the implant procedure, and amazed by the technology and precision of the IGRT machine used for my external radiation treatments. I was even more amazed by the people at Florida Center for Prostate Care. Everyone treated me like family. There was always a nurse or care coordinator available if I called with a question or a concern during my treatment. My Mom wouldn't have taken any better of care of me than the radiation technicians who gave me my IGRT treatments did. I was always greeted with a smile and treated with dignity and professionalism and they quickly became my support group. Dr. Vargas took care of me during my IGRT treatments, and he was always available to answer any and all questions or concerns that I had.
On September 21st my urologist gave me the results of my first PSA test after my treatments, a PSA of 0.01, virtually undetectable. When you put amazing technology together with amazing people, you get amazing results. I will be forever grateful to the people at F.R.O.G. for giving me my life back. If you have been diagnosed with prostate cancer, please see Dr. Terk before you make any decisions about treatment.
MICHAEL ROBBIE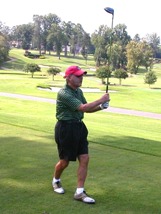 In January 2013 my urologist recommended a biopsy since my PSA was somewhat elevated. Since I had experienced a biopsy some ten years earlier I knew what to expect and it went quite smoothly. Unfortunately the results were positive and I had a Gleason score of 7.
After a negative bone scan to ensure that the cancer had not spread to any other organs, my doctor referred me to the team at the Florida Center for Prostate Care for treatment. My initial appointment with Dr. Vargas was very encouraging. He took all the time necessary to explain in great detail the treatment options open to me in a very caring manner so I opted for Radiation Therapy.
The next step was to undergo an MRI and a CT scan which took about an hour and the only discomfort was the need to lie perfectly still. I was then ready for the first of my 45 daily radiation treatments. Each treatment takes only about 15 minutes and is completely painless. All one has to do is lie down on the linear accelerator and the therapist takes care of the rest.
In summation, I cannot emphasize enough how professional, understanding and caring everyone was day in and day out. I feel most fortunate to have this team on my side during my battle with prostate cancer.
GEORGE JOHNSTON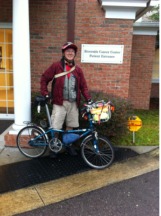 I have generally arrived early for my appointments and have enjoyed visiting with other patients while waiting. All I spoke with were impressed with the professionalism, courteousness, efficiency, and positive attitude of the staff. They have minimized any unpleasant ness of the treatment and done everything possible to make us feel comfortable and informed about our treatment schedule and to keep it moving quickly. I think the attitude of the staff contributes to positive outcomes. I have had almost no side effects from the treatment and am confident the treatment will be a success.
George Johnston - 12-13-2012
GENE SCHOLZ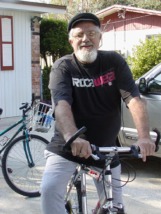 Gene biking
I've known for over 10 years that my PSA score was "off the charts". Over those years, In my researching, reading and receiving "the newest" prostate info from (nightly news) TV and reading articles on the internet I came to believed that prostate cancer was the slowest growing cancer, therefore I felt I was in little danger (being I am age 74). I changed my regular Doctor, and my new doctor strongly suggested that I have a biopsy done. My regular doctor suggested I visit an urologist, to check things out. The results from my biopsy showed that I had an aggressive prostate cancer. My Gleason score was #9 out a scale of #10. I was very fortunate that the cancer had not spread outside the prostate. Dr. Blasser referred me to the team at the Florida Center for Prostate Care. To my knowledge it is the only center in the world that treats their patients using a customized MRI scan with laser guidance and radiation positioning. There are several cancer centers located around Jacksonville/Beaches/Orange Park etc. Being referred to this center I feel very lucky, for the level of compassion, the genuine caring, kindness and professionalism is AWESOME. The staff, from front of the office, to the very back of the office have been supporting and helpful to my wife and myself every step of the way. I was scheduled for 45 radiation treatment sessions. These sessions only take a few minutes each. The radiation therapy is entirely painless. I have little to no side effects. I have 14 treatments to go. The entire crew, the whole front office team, the back of the house radiation operators and the Doctors, all are almost unbelievable. I have been seen by two different Doctors. Their level of kindness and attention as well as understanding is very commendable. There are several employees working to assure everything goes as planned. Each and every one of the staff has the very best attitude I have ever experienced anywhere. Every employee that I have come in contact with is truly there for the right reason. I really feel privileged and blessed to be a patent there. Thanks to all of you; you sure make tough things a lot easier to deal with.
GEORGE BENNETT
When I first went to the see the team at the Florida Center for Prostate Care, I was somewhat nervous as I was not sure what to expect. From the first visit, however, I was immediately at ease. The doctors and staff were informative and helpful about explaining exactly what would happen during the process.
Once the actual treatments began, I met the technicians who are great. They are always up. They are always interested in you. They make you totally comfortable, and I enjoyed our time together. Since the appointment is usually the same every day, you also have a cohort of other men that you see regularly. I liked this because it gives one a group of buddies with whom you share a bond that only those going through treatment can really understand. Actually, it's the contact with these guys and the technicians that make this experience (which no one really wants to go through) a positive one.
In the end, isn't that what counts? The people!
Thank you! You are the best!
GEORGE SCHNEIDER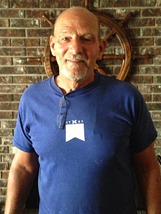 Hello my name is George Schneider Senior. I was a patient with the team at the Florida Center for Prostate Care. I wanted to pass along some information that might be helpful to new patients. The first thing I would like to mention is that there are no major side effects with treatment. There wasn't with me, and I don't know of anybody that had any. There also was no downtime in your life. I had nine weeks of treatment, five days a week, ten minutes a day and that's all you have to set aside in your life for this treatment. In the beginning, nine weeks seemed like forever, but by the end of treatment, looking back, it all went very quickly. There's nothing to fear about the treatment. The people are fantastic! They make you feel at home and part of their family, and you are. Any problems that you might encounter, if mentioned to any staff member, they will handle and straighten out for you immediately. The organization of these people is phenomenal. Their kindness is phenomenal. They are the nicest and most professional staff I've ever encountered anywhere. I just want to send my thanks once again to all the staff members.
Thank you,
GEORGE SCHNEIDER
GUY BUNKLEY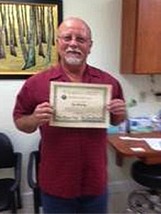 I was diagnosed with prostate cancer in April of 2013. Of course as soon as you here the big C word you immediately think doom and gloom. I decide after the shock that I would do the radiation treatment after talking it over with my Urologist. He immediately set me up with an appointment with the team at the Florida Center for Prostate Care.
I was brought in and they performed an MRI and CAT scan to set up the computer program for my treatments. Then it was about a week or so and I was called to start my treatments. The treatments went well. The only times that I did not have treatments were weekends, holidays and an occasional equipment problem (very rare). I saw the doctor once a week and if I was having any issues all I had to do was tell him what they were and he would always provide a prescription or advice on over the counter type medication to help with these particular situations.
The doctors provide wonderful feedback during the weekly session and they want to insure that your treatments are problem free. The technicians that perform the treatments daily are without a doubt the most professional and caring folks you could ever want to know. They make you comfortable from day one. I have to say that I felt a bit awkward when I first started, but within a few days I never felt that again. They put me completely at ease. I have to admit that I am glad I have completed the treatments but I can tell you that I will miss the folks that took care of me during this time and wish them the best.
JUSTO AVILES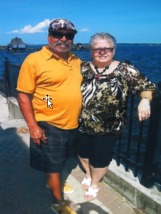 My name is Justo Aviles; I was born in Puerto Rico and raised in Philadelphia. I moved to Jacksonville in 1994 with my long time employer a metal sheet company and then retired in 2010. I am married and a father of five children.
In 2010 I was diagnosed with prostate cancer. At that time I decided not to receive treatment. As time went on my symptoms were getting worse, I realized it was not going away. After I retired, I went back for a follow-up and I met with Dr. Carlos Vargas. Doctor Vargas took his time explaining treatments and what I should expect. He explained the road ahead of me and I decided to go on with treatment.
I started my radiation in March 2013. I could not be any more pleased with the outcome. Here at the Florida Center for Prostate Care, everyone was caring and understanding of my needs. Although the treatments seemed long, they were not painful. The patients and staff share all kinds of laughs and no sadness. Today I feel wonderful to have completed my treatment not just because it was needed, but because this place made my treatments easier.
I want to thank the staff for making this time in my life such a great experience!
LARRY KIRKMAN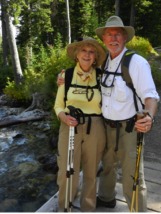 The doctors and staff at the Florida Center for Prostate Care made my journey through radiation treatment for prostate cancer a non-event. They really do care about their patients and that attitude is reflected in how they treat you each day.
Thanks to all of the great people at the center, I will soon be back hiking with my wife in the mountains of North Carolina and the Tetons in Wyoming.
BARRY BLANK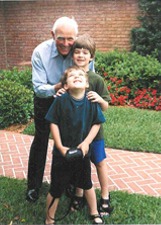 Barry and his grandsons
At the age of 65, my Urologist diagnosed me with Gleason 8 prostate cancer. He referred me to Dr. Terk at the Florida Center for Prostate Care for evaluation. He reviewed in detail with me the pros and cons of the different available treatments. After discussing the various options, I ultimately decided to pursue radiation therapy, rather than surgery, in order to maintain the best possible quality of life. The explanation of the entire procedure was very clear to me. I underwent a few months of hormone treatment, followed by a prostate seed implant and 5 weeks of radiation treatments. The entire process was completed in the spring. The treatments did not at all interfere with my full time work schedule except for the short time needed each day for the daily radiation treatments. Since that time, my PSA has remained 0.10 ng/ml, and I've been feeling great ! All of the staff at the Florida Center for Prostate Care are very professional and friendly, and I highly recommend them.
DAVE BLISS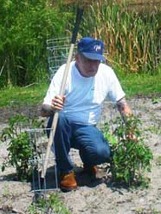 Dave Gardening
In January, following a much overdue routine physical , my PSA count came back elevated. This alerted my family doctor of a potential problem and he referred me to a Urologist. After a thorough examination and biopsies, I was diagnosed with Gleason score 5 prostate cancer. My Urologist immediately referred me to the Florida Center for Prostate Care to be further evaluated. On my very first visit he fully discussed the different options available taking ample time to answer the many questions I had. He also reviewed in detail the possible side effects of each. He sent me for a CT scan and an ultrasound of the prostate. With these results in hand we were able to determine the best procedure to undergo. Being a very active 66 year old person and gainfully employed with a heavy travel schedule I chose the prostate seed implant. This was done May 3rd and I was back to work on the 4th with a minimum of side effects. I'm looking forward to many more years of cancer free life and give thanks every day to God, my doctors, and their caring wonderful professional staff. They have given me a new lease on life and I highly recommend their service.